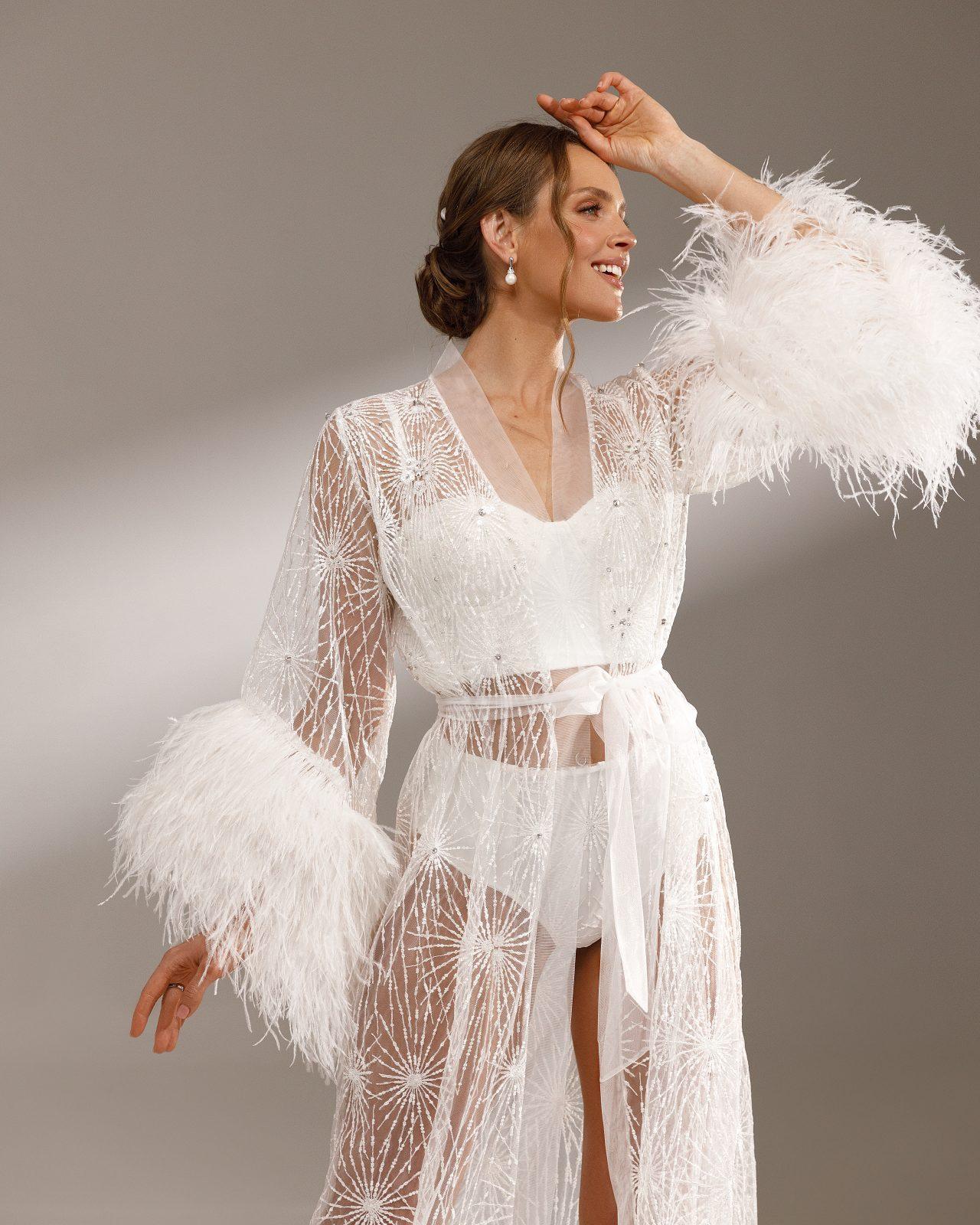 What type of care is required for bridal robes?
Bridal robes are an essential part of the getting ready process for brides and their bridal party. They not only provide comfort and coverage while getting hair and makeup done, but also create a sense of unity and occasion within the group. However, caring for bridal robes requires a level of attention to detail to ensure that they remain in pristine condition for the big day.
First and foremost, it is crucial to check the care instructions provided by us. This may include specific washing instructions, such as hand-washing or dry cleaning, as well as ironing or steaming recommendations. Following these instructions will help to prevent any damage or deterioration to the fabric or any embellishments, such as lace or feather trim.
Additionally, it is important to handle the robe gently and avoid any abrasive or rough surfaces that could snag or tear delicate fabrics. Be mindful of any jewelry or accessories that may catch on the material and cause damage.
Finally, storing the robe properly is also an important aspect of caring for it. Keep it in a cool, dry place where it will not be exposed to direct sunlight or moisture. Folding the robe neatly and placing it in a breathable garment bag will help to prevent any wrinkles or creases from forming.