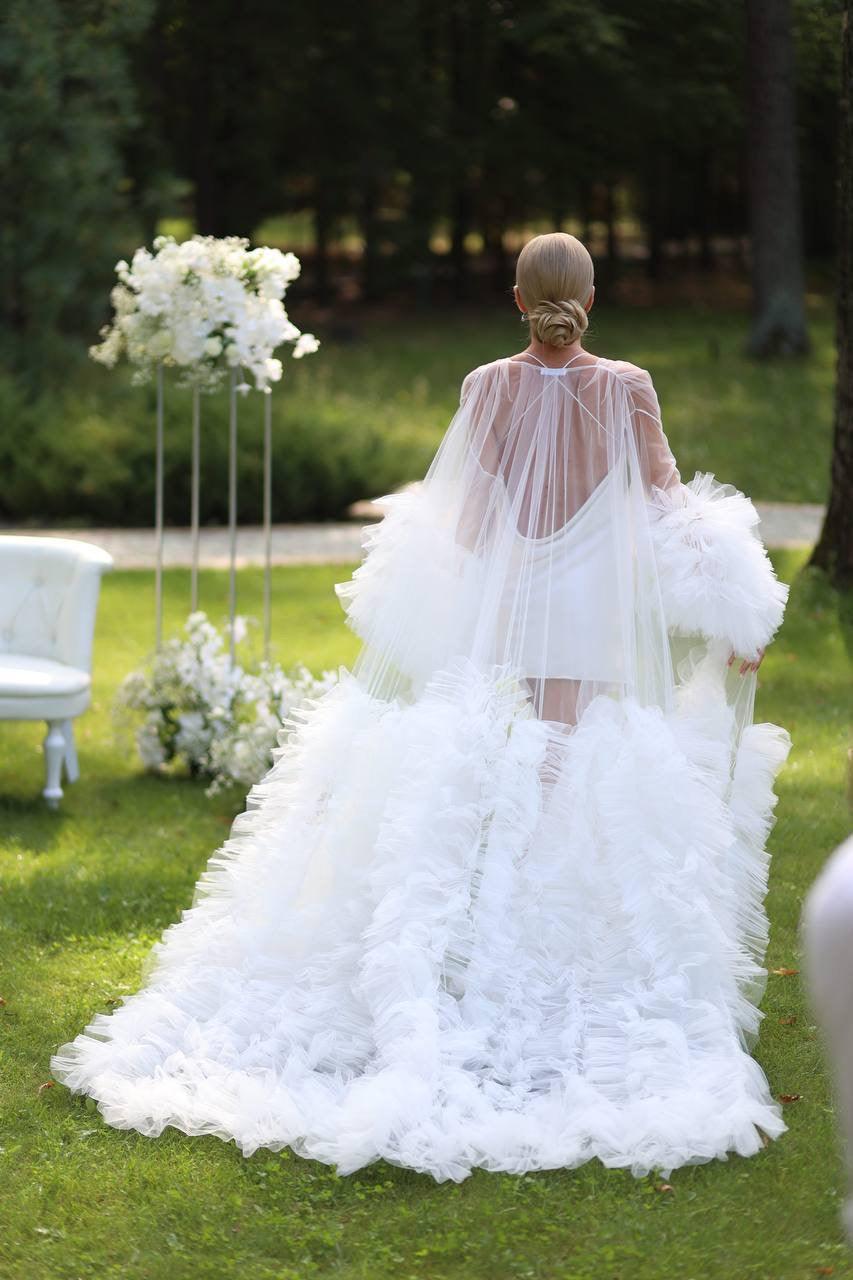 What is the Best Month to Get Married, and what Bridal Robe to choose for each season?
Many factors can influence your choices, such as personal preferences, budget, availability of venues, and weather conditions. In this article, we will explore the pros and cons of getting different robes in different months and provide you with some tips to help you make the right decision.
Summer weddings: 
Summer is a popular season for weddings because of its warm weather and sunny days, which make for perfect outdoor ceremonies and receptions. Victoria or Clarise is a lightness that will perfectly match with summer weather. Especially if your wedding is in a great location with an incredible view. However, with this popularity comes high demand and increased costs for venues and vendors. Additionally, summer months may be too hot or humid for some guests, especially if the wedding is held in an outdoor location.
Spring weddings: 
Spring is another popular season for weddings because of its mild weather and blooming flowers. So robes with flowers will match great like Adell, Elizabeth, or Blossom. Spring weather can be unpredictable, with the possibility of rain or cool temperatures. 
Fall weddings: 
Fall weddings have become increasingly popular in recent years due to the beautiful foliage and cooler weather. The autumn colors can make for stunning wedding photos, and the weather is often more comfortable for outdoor weddings. However, fall can also be a busy season for vendors and venues, which may result in higher prices. Also, some guests may have conflicting schedules due to school or work obligations.
Winter weddings:
Winter weddings can be magical, with the possibility of snow and holiday decorations creating a romantic atmosphere. That's why a lot of bridesmaids choose something minimalistic but elegant, like a Natalie or Water Lily robe. Venues and vendors may also be more available and offer better prices during the winter months. However, winter weather can be unpredictable, with the possibility of travel disruptions and cold temperatures.                                                                                                

 
Choosing the best month and the best bridal robe to get married in depends on various factors, including personal preferences, budget, and weather conditions. Each season has its advantages and disadvantages, and it's up to you to decide which one best suits your needs. Consider the availability of venues and vendors, your guests' schedules, and your budget when making your decision. With careful planning and preparation, your wedding day can be perfect, no matter what month you choose.